Field-tested solutions for utilities, drilling teams, refineries and E&P operators
At PPG Energy, we don't use words like "partner" or "turnkey" lightly. We're driven by our customers' success, working with them every step of the way to deliver customized power generation solutions. By remaining focused on two core industries–oil and gas and utilities–we ensure that every service we provide exceeds our customers' expectations. Our client base includes world-class drilling operations, oil refineries, E&P operators, oilfield services companies, and both public and government-owned utilities.
Fueling Productivity From the Rig to the Refinery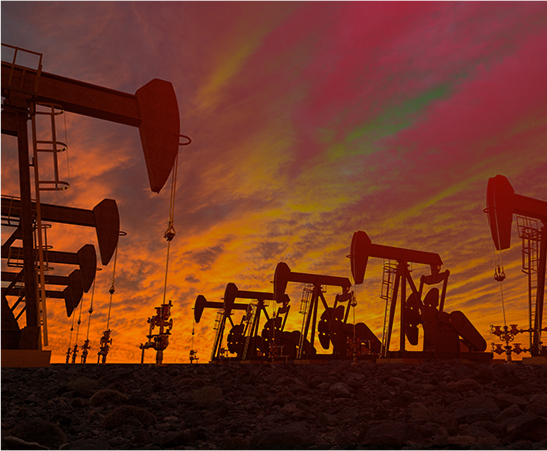 We've spent decades in oil and gas. We know the industry, and we know how to provide dependable power that helps oilfield teams get the job done. We offer mobile turbines for short-term power and large-scale power plants for operators seeking a true turnkey solution. Every step of the way, we use our engineering expertise and domain knowledge to help industrial teams secure the power capacity they need, where and when they need it. From maximizing uptime to minimizing emissions, we deliver value far beyond the cost per kWh.
PPG provides gas turbine power for E&P teams in key oil and gas markets around the globe. Our mobile turbines offer dependable power for drilling rigs, artificial lift and other energy-intensive processes. Our customers are reducing costs and increasing efficiency by replacing the diesel systems of the past with gas turbine power. We help upstream operators keep the gas flowing with turnkey support and 24/7 field service.
PPG's power generation solutions help midstream operators power processing, liquids transfer, pump stations and other processes that get oil from the well to the refinery. Our gas turbine solutions provide a more efficient, cost-effective alternative to diesel.
Our team has decades of experience in engineering turbine power solutions for oil refineries. With an eye for cost savings, we help refineries optimize their energy spending–a line item that significantly impacts their bottom line. From efficiency to the cost per kWh, PPG maximizes value for these power-intensive industrial facilities.
Empowering Utilities to Meet Demand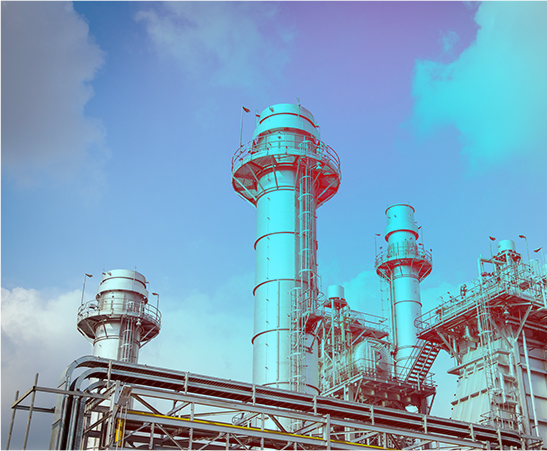 Utilities provide critical electricity for a wide variety of government, business and residential needs. PPG works closely with government-owned and private utilities to ensure their power supply meets demand. We provide turnkey power plant solutions for utilities seeking permanent power and respond with immediacy to turn the lights back on during natural disasters and other emergency situations.
With an emphasis on mobile turbines, PPG provides dependable power for both public and government-owned utilities around the globe. Our financial partnerships remove barriers for utilities seeking up to 100 MW of long-term gas turbine power. From design through ongoing maintenance, PPG raises the benchmark for turnkey service – and our utility customers reap the benefits.
PPG provides short-term power to help utilities navigate natural disasters, fluctuations in demands, grid instability, brownouts and other emergency situations. Our mobile turbines can be deployed within weeks to provide anywhere from 5 MW to 100 MW of dependable, scalable interim power. We provide short-term and bridge power for as long as the situation requires, helping customers transition to permanent solutions at the optimal time.
Power Up With PPG
Reliable power. A first-rate partner. Let our solutions fuel peak productivity and profitability.