Industrial power solutions that redefine reliability and productivity
In industrial operations, your power supply can either fuel your productivity or trigger costly downtime. At PPG Energy, we've experienced firsthand how inefficient, unpredictable power can cripple profitability and productivity. We're here to help you make reliable power your competitive advantage.
PPG offers a full range of short- and long-term power solutions for the utility and oil and gas industries. Our team includes mechanical and electrical engineers, technologists, instrumentation and control engineers, supply chain partners and manufacturing teams all driven to help you succeed. We do good work. We provide a great service. And we partner with our customers every step of the way.
Long-Term Power Solutions
Industrial operations have long been plagued by costly, inefficient, unreliable power generation systems. PPG's turnkey solutions make securing dependable power feel surprisingly simple. From design and installation through MRO, our turbine engineers deliver more value with less hassle. Our mobile turbine solutions are suitable for a wide range of industrial use cases, delivering from 5MW to 100 MW of power.
With decades of turbine engineering experience, PPG is your go-to power partner. World-class organizations trust us to help them resolve unit down situations, enhance their efficiency and solve a variety of common industrial power challenges. Whereas most power providers have strengths in one area, PPG has invested heavily in the talent and infrastructure to deliver the full package. Do you need guidance on the intricacies of instrumentation and control? Are you struggling to move past IT issues? Does your solution require extensive manufacturing and/or fabrication? Are you seeking a true end-to-end solution? No matter your challenge, PPG will partner with you to solve it.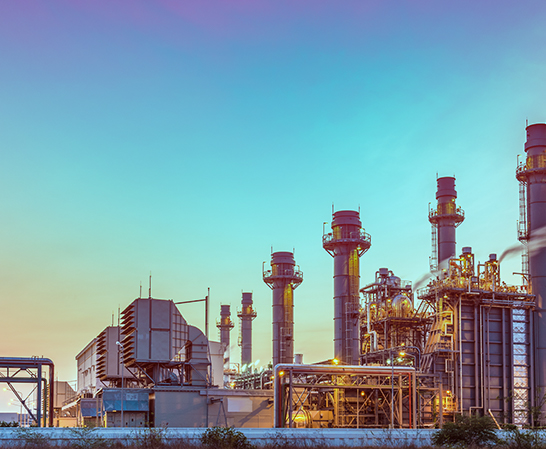 Four decades in industrial power generation will teach you a thing or two about trying to fit an operation into a "cookie cutter" mold. That's why our turbine engineers combine proven best practices with a customized approach. We engineer gas turbine power solutions that reflect your operation's needs to a tee. Then, we install, commission and engineer them into the field. We handle the entire process so that you get from "design" to "dependable power" as quickly as possible.
PPG provides robust training for organizations that prefer to oversee day-to-day operations of their power generation solution. We provide both in-person and online training modules that empower in-house teams to maintain their power solution. Detailed documentation has been shown to increase productivity and ensure key knowledge is accessible across an organization. Combined, our training and documentation services empower organizations to maximize the value of their power generation solutions.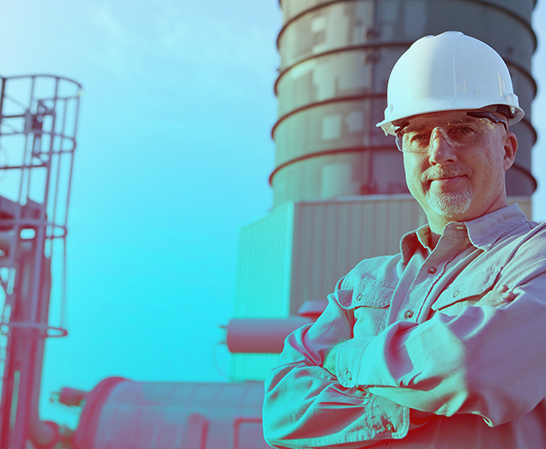 Power generation MRO requires highly-specialized expertise, plus access to a wide range of parts and supplies. PPG's customers trust our field engineers to take the hassle out of day-to-day operations and maintenance. We ensure your power solution is running as efficiently and effectively as possible, providing peace of mind that's only possible with a partnership approach.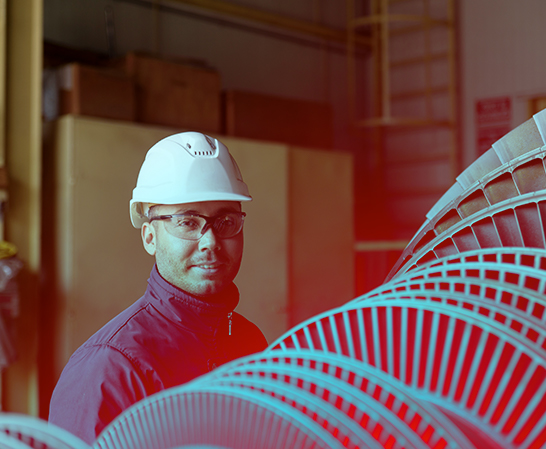 When it comes to power solutions, engineering it into the field is just the beginning. PPG manages our power generation systems across the lifecycle, maximizing value every step of the way. By identifying areas for optimization and embracing a continuous improvement mindset, our field engineers help our customers avoid the pitfalls of the "set it and forget it" approach.
Short-Term Power Solutions
When an emergency situation or shortage hits, time is of the essence. PPG moves quickly to deploy dependable power generators that get your operations up and running. From load shedding to unplanned outages, PPG has a track record for navigating various interim power situations with agility. We deliver mobile solutions within weeks, not months.
Whether you require a single generator or a large-scale power plant, our fleet is fully equipped to provide short-term power where and when you need it. We offer full fleet availability to fast-track your interim power solution. Our mobile gas turbines can provide 5MW to 100MW of dependable power.
generator type
generator type
generator type
generator type
generator type
generator type
generator type
generator type
generator type
generator type
generator type
generator type
Turnkey Service
When it comes to industrial power, installation and commissioning is just the tip of the iceberg. PPG is dedicated to helping our customers maximize the value of their assets across the project lifecycle. Turnkey support is critical to delivering on that promise.
For industrial operators, there's no such thing as a "9 to 5" workday. That's why we provide "around the clock" support – the kind that moves quickly to solve your issues and get you back to peak productivity. Our field service team is located in key global markets, which enables us to respond quickly if your power generation solution requires maintenance, repair or overhaul. With proven expertise, strong OEM relationships and a solid supply chain network, we excel where many power generation providers fall short.


Want to introduce your products, services and solutions to power markets around the globe? With PPG, it's mission accomplished. By leveraging our vast network, we help companies increase revenue alongside a partner they can trust.
Historically, power generation solutions have required significant capital expenditures, making efficient solutions out of reach for many oil and gas companies and utilities. PPG's strong financial relationships help our customers secure customized solutions without the burden of capex. With experience in various project structures and global markets, our partners know how to meet businesses where they are. That includes regions with challenging geopolitical climates and/or a lack of access to traditional financing.
If capex is holding you back from getting dependable industrial power, let's talk.
Power Up With PPG
Reliable power. A first-rate partner. Let our solutions fuel peak productivity and profitability.